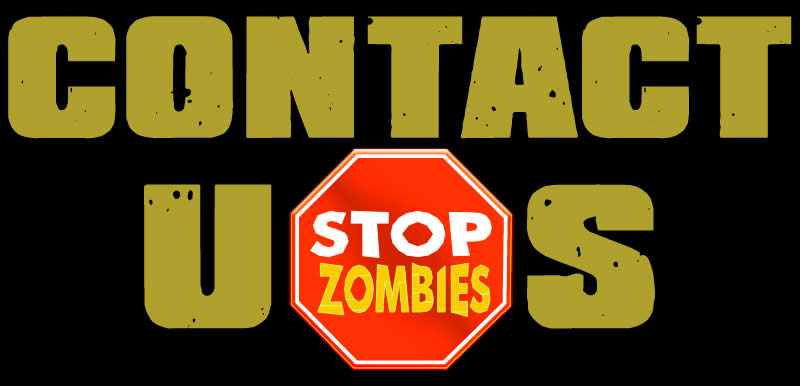 Send Us Your Comments or Questions Using the Form Below
But PLEASE SEE OUR FAQ FIRST before asking any questions.
We Hope you have enjoyed the site. You can use the form below to contact us. We will try to reply as soon as possible. Make sure to enter the correct email address or you will have to wait until you yourself become a ZOMBIE!
Most questions can be answered by taking a look at our FAQ